Legal labour advice in Spain
Trustly team of lawyers that Will guide you on your labor legal needs. Expertise at your service.
Collective negotiation.

Conciliation and litigation.

Settlement agreements.

Geographical mobility and other substantial changes in the working conditions.

CBA interpretation and support.
Subscribe to our YouTube Channel
Labor advice is meant to guide you
Labor advice is meant to guide you in any single step you need to face in Spain. You will supported by expert lawyers with more than 10 years of legal services. Just willing to help you.
We give advice to our clients on every issue related to labour relations, their rights and obligations with the Social Security. The multiple services, provided by our labour lawyers to companies, make up a comprehensive legal labour advice.
Comprehensive Legal Labour Advice
Restructuration of staff.

Audit to see the level of compliance with labour regulations by the company.

Analysis of variable and flexible remuneration.

High Management contracts.

Regulation of the use of company technological resources by employees.
Subscribe to our YouTube Channel
Our Clients and what they say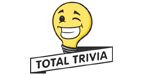 I just want to say that I am very pleased with your cooperation during this month and the outcome of January payroll. I am very happy that we agreed together on the calculations before running the reports and all the inputs were correctly processed. Thank you again for your swift responses and advices.
Gruma is an international company dealing with 7 countries in EMEA region. Spanish payroll is one of the most demanding and complex one. It was important to find the correct supplier. Rosclar is our solution. They understand your specific needs as a company and the importance of being paid accurately and on time.
For any company like Aztec, getting a new operation running in another country was always going to be very difficult. I just wanted you to know that we simply could not have done this without your expert help and the help of Rosclar. The way you steered us through everything has been amazing.
Rosclar team is excellent! They walked me through every step of setting up our new employees and setting up payroll for the month. And most importantly, our employees were satisfied that their pay was correct! I also liked the different payroll reports we received. Thank you and your team.
Rosclar was always able to support STEMCELL Technologies growth in Spain in the various areas where we needed local support. You always provided appropriate and reliable recommendations, perfectly in line with our business needs.
The set up was not the easiest since there are requirements from Spanish legislation about document translations and Apostille, however with the document list provided and POA template, we can gather everything in one go and send it out to you. Thank you for helping us step by step.